What is the advantage of buying thread gauges from Gaugestools?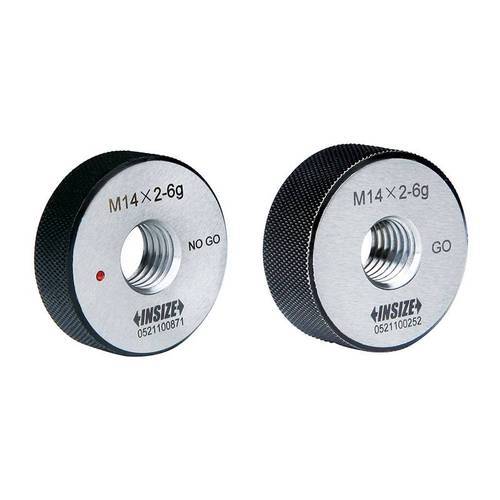 Finding the right type of thread gauge that is compatible with your production requirements and can deliver efficient performance can often be difficult. Ideally when purchasing thread gauges you must go for those options that are not only of high quality but also provide top levels of accuracy in the determination of dimension related to screw threads. 
There are several brands in the market that are in the business of manufacturing thread gauges and thread taps for catering to the evolving requirements of the hardware industry. When there are so many options available, it often becomes difficult to pick the right manufacturer for your production needs. Gaugestools is a prominent with an impeccable track record and high quality service to the customers over the years. The company manufactures and supplies its different products to the customers all over the world. 
Benefits of purchasing thread gauges and taps from Gaugestools
Gaugestools has strict protocols when it comes to ensuring the quality of its products – both in terms of production processes and transit to the customers. The company is constantly working to ensure that it provides the best quality to its customers so that can exceed their expectations through continuous updating and evolvement based on current standards in the market.
When you are ordering any specific product from Gaugestools, then you must specify the different dimensions of the product like diameter, TPI, thread, gage like ring or plug, class of fit, and quantity before your order gets confirmed. The company provides all major payment options that are safe and secure. There is also a refund option in case of certain circumstances where the product quality or specs don't match the actual product listed on the website.
Some of the major types of thread gauges that are sold by the company includes metric thread gauges, ACME thread gauges, UNEF, UNF, UN & UNS thread gauges, NPT thread gauge, trapezoidal thread gauges, and BSW/BSF thread gauges. 
The quality of products and their accuracy is evident from the highly positive reviews and recommendation from the clients that have purchased these products from the company. The thread gauges that are sold by the company are available with ISO17025 accredited lab certification. If the customers request for this certification at the time of ordering, then it will be provided to them along with the supply of the products. The laser markings are also available based on special requests from the customers. 
Finding the right type of thread gauge that is compatible with your production requirements and can deliver efficient performance can often be difficult. Ideally when purchasing thread gauges you must go for those options that are not only of high quality but also provide top levels of accuracy in the determination of dimension related…
Advertisement